Developed and built by Teixeira Duarte, work was started on the FÁBRICA 1921 residential development in August 2019 with a planned execution period of 29 months. Excavation and containment work is currently under way, and the construction of the basement floor will commence in the near future.
This is an important moment that marks the beginning of a conversion process that will culminate, in 2021, with the commemoration of 100 years since the opening of the Simões Factory.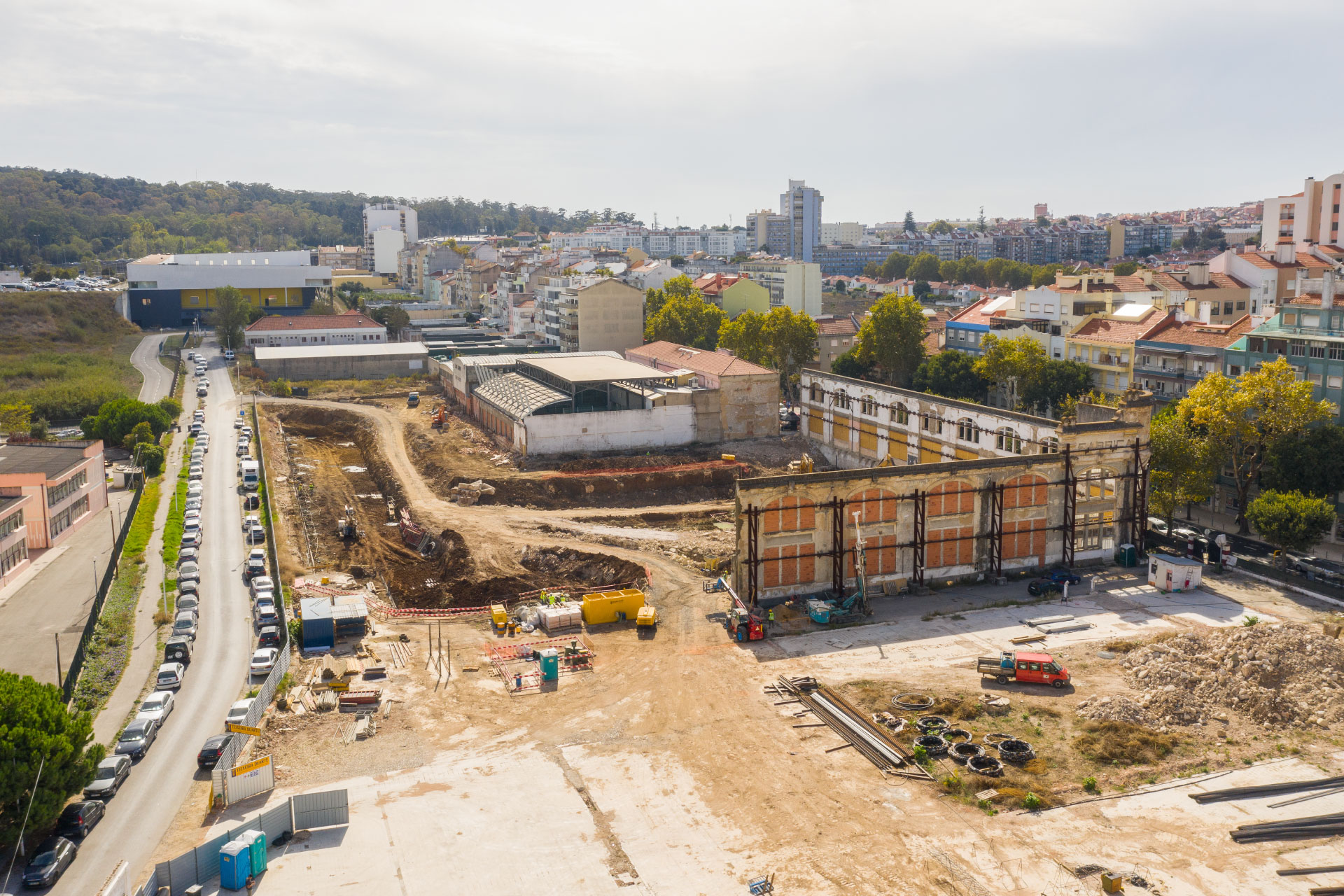 PROJECTS DESIGNED ON AN URBAN SCALE, CONCEIVED ON A HUMAN SCALE
For us at Teixeira Duarte is a privilege to develop and refurbish the old factory, an iconic site in the Benfica neighbourhood and a talisman in the memory of residents and former workers alike; it is also our privilege to develop new spaces that aim to create experiences full of meaning, for new residents and the local community alike.
This is our way of developing real estate projects. We design projects on an urban scale that bring cities to life, while thinking on a human scale to make dreams come true.